opk Spaceship 160 W Minimal Pocket
---
opk Spaceship 160 is a heavy duty sliding door system in the construction sector.
Its technically advanced system makes opk Spaceship 160 suitable for ceiling and pocket applications.
High-quality carriages with ball-bearing plastic rollers move in elegant aluminium profiles EV1, which guarantee a light, wear-resistant and quiet running.
Moving parts are protected from dirt by a self-cleaning construction. The assembly is simple, fast and efficient.

The advantages at a glance
• Wooden doors
• Easy, fast installation, height adjustment +/- 3 mm
• Door weight up to 160 kg
• Door width from 760 mm
• Both sides damping
• Covering of the track possible
• Ball-bearing floor guide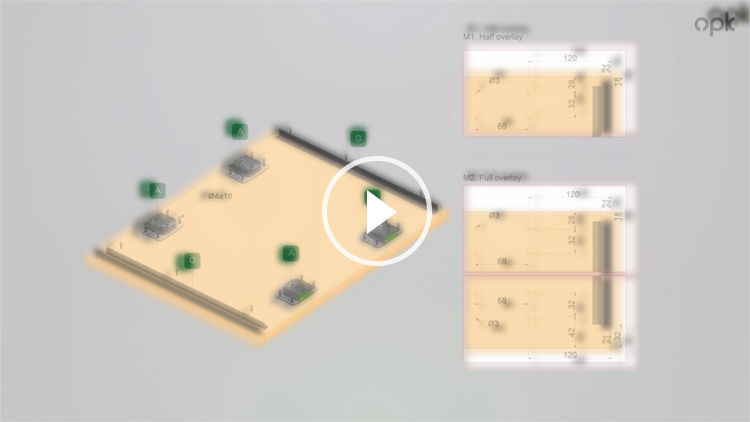 • Office, kitchen, bathroom
• Living, eating, bedroom, passage
• Storage
• Tested according to SGS-CSTC EN 1527:2013
Provide solutions for air purification and prepare for your choice